Where Bosses Connect, Learn, Build and Grow
Ready to level up financially so you can reach financial freedom? You've come to the right place!
So, You Want To Strengthen your Relationship with Money. But, HOW?
We get it… Online Entrepreneurship and your financial independence journey can be confusing and overwhelming at times. In the Good Girls Gone Boss Society we go through actionable and tangible steps to support you along your financial elevation journey.
The Society Will Help You:
Build Your "Peace Out" fund and LEAVE those jobs and situations that do not fulfill your soul.
Discover what your PURPOSE & PASSIONS are and turn them into PROFITS.
Learn HOW to create multiple streams of active and passive income from home (or anywhere in the world).
Increase your Money Mindset & Strengthen your relationship with your personal finances.
Learn how to invest in the Stock Market (step-by-step) as a beginner.
Gain Mentorship, behind the scenes insight, motivation, and guidance.
Pair with accountability partners. Create valuable friendships and relationships!
Be apart of a supportive, positive community of ambitious BOSSES just like you! 
Topics We've Discussed & Topics to Expect...
Weekly Group Workshops with Lyn Allure and successful leading experts in various industries giving you actionable steps
Access to the private society with Accountability Partners that support your goals and motivate you to succeed.
Useful resources guides, workbooks, spreadsheets, tutorials and databases for your support as well as exclusive offers.
Continual highlights of members inside The Society and a spotlight on members' businesses, services, and brands
Get live feedback on your social media accounts from Lyn Allure and other members on our interactive profile-audit group calls
Learn about the stock market and how to begin trading and investing with a step-by-step beginner friendly course (included in membership FREE).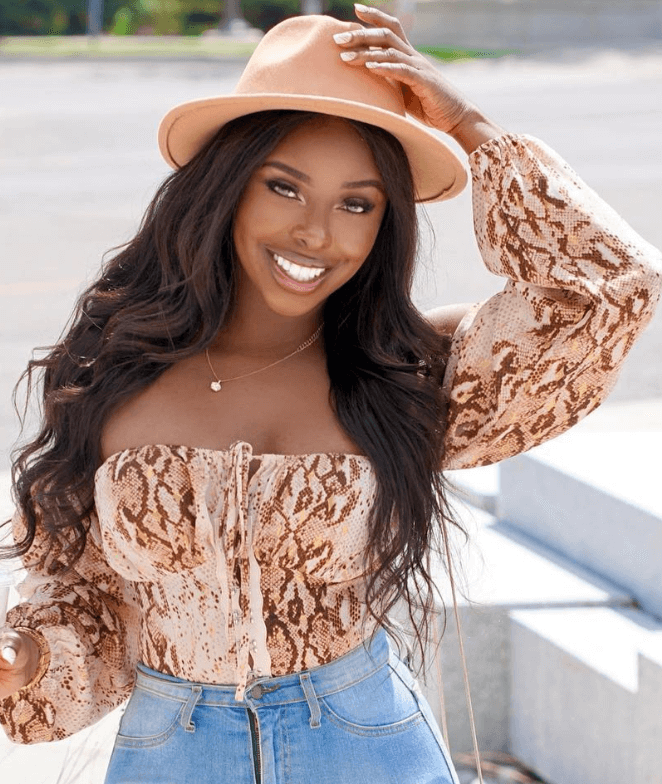 Hey friend! I'm Lyn Allure. When I started on my entrepreneurial path about 7 years ago, I had no idea what I was doing and I definitely didn't have any people around me who were interested in the same thing. I was in college full time, balancing work full-time and trying to juggle side hustles simultaneously.
I graduated from University with a Bachelors of Business Administration with an area of Emphasis in Finance and went on to pursue a full-time career in Accounting and Finance. Since then, I have successfully made the transition from a 9-5 career as a Project Accountant to being my own boss full-time and running a 7-Figure empire. It's been one of the most liberating feelings I've ever experienced and now, I'm on a mission to help others unlock that same freedom!
If I initially had more people in my corner who were like minded and understood my struggles, it would have eliminated a lot of the frustration and confusion. There's also an unmatched, priceless value of having people in your corner who you can refer to for support, mentorship, advice, and resources. I understand the value and importance of community as an entrepreneur and this is one of the main reasons I started the Good Girls Gone Boss Society. I can't wait for us to connect, teach, learn, and build together!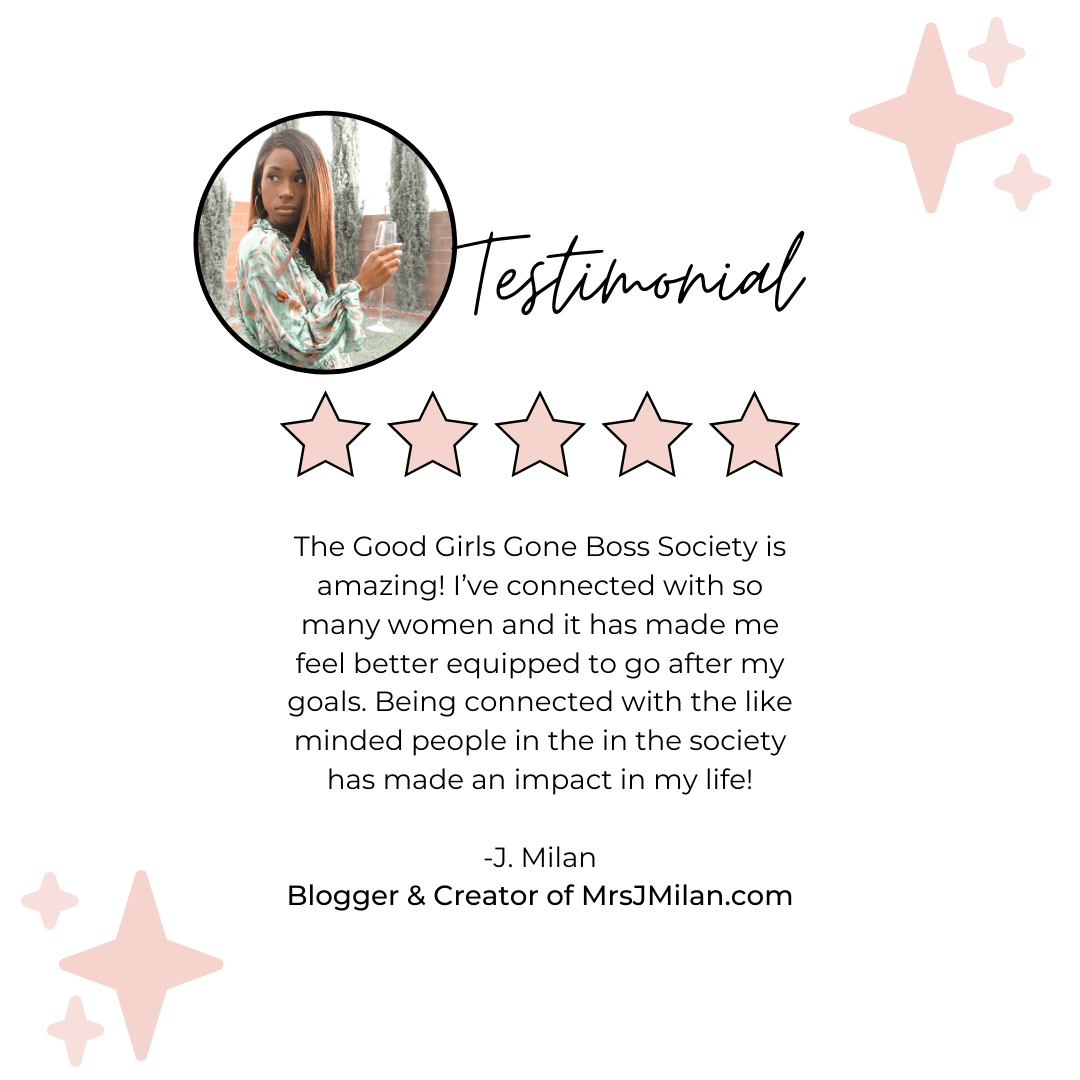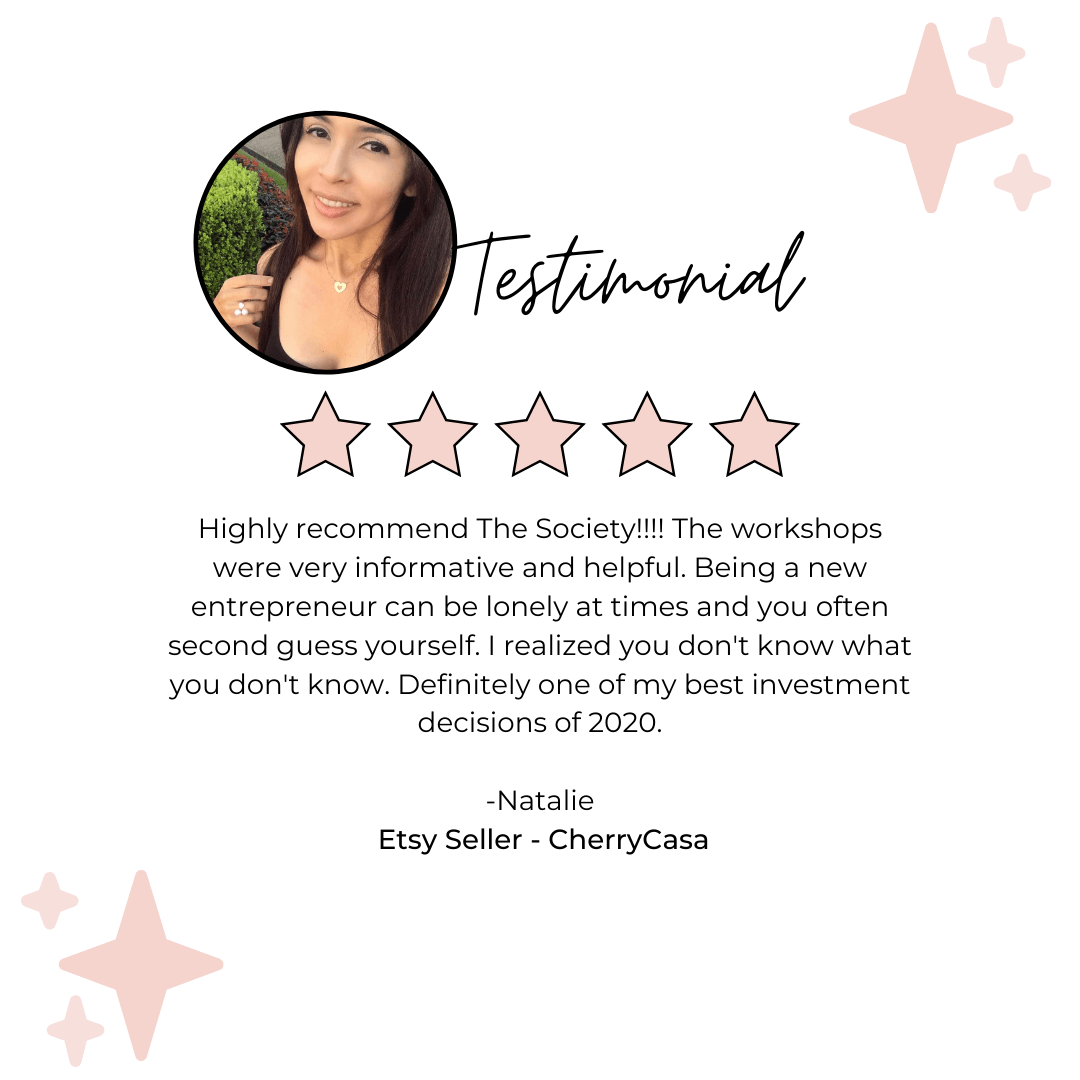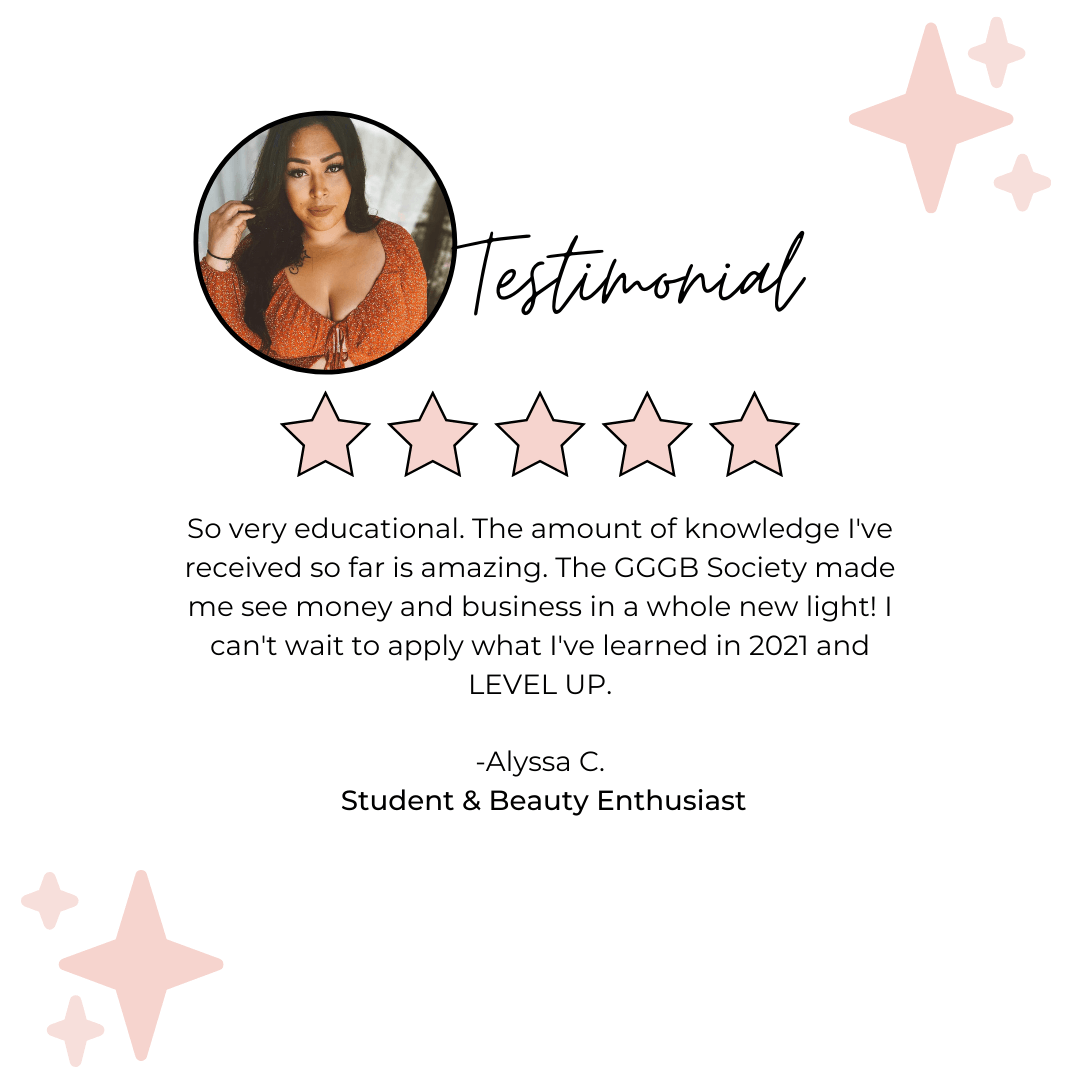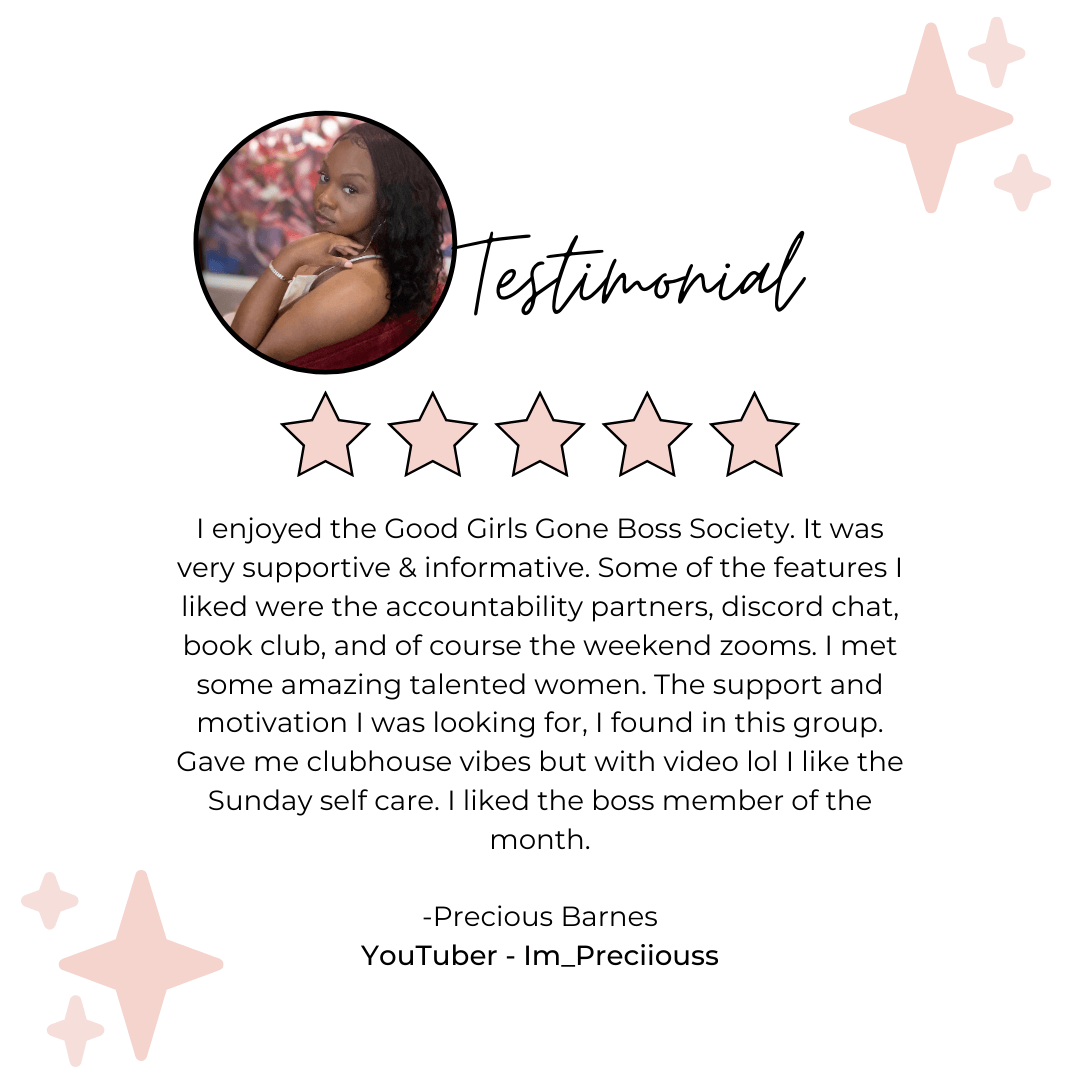 Become a member today and start elevating financially with like-minded ambitious bosses, just like you!
Enrollment is currently closed!
Sorry, friend! The Society is currently not accepting new members at this time.
$44.99 USD charged monthly
$224.99 USD charged for 6 months
* Save $45 by paying semi-annually
Be the first to know when The Society becomes available again!