We Built The Ultimate Dream Team
So You Can Focus on What You Love &
Let Us Handle The Rest.
Full Service Business Management for High Achieving Entrepreneurs
Where Bosses Connect, Learn, Build and Grow
Ready to level up financially so you can reach financial freedom? You've come to the right place!
We get it... Your business requires you to wear multiple hats and hiring all the necessary individuals can be overwhelming!


INCREASE SALES by allowing you to focus on what you love while we build and manage the daily online operations.
Build EMAIL SALES FUNNELS. We'll help you grow your contact list with engaged subscribers and execute email campaigns.
ADMIN SUPPORT with emails, DMs, and calendar management. We'll be your main point of contact for customers and clients.
BUILD SYSTEMS and automate workflow for you and your clients.
MANAGE SOCIAL MEDIA accounts to increase reach, engagement and sales
STRATEGIZE your growth and next launch effectively.
Have organized FINANCIAL REPORTS & BOOKKEEPING within your business so you can stop guessing your numbers!
Some Tasks We Can Take On...
Fill out our super quick questionnaire letting us know about your business and the support you currently need.
We'll review your inquiry and reach out to schedule a video call. Q&A's are welcome here to discover if we fit what you're looking for. We'll discuss goals and service options.
After a proposal is signed, we'll kick off our working partnership with a deep-dive strategy call. From there, do what you're great at and let us take care of the rest!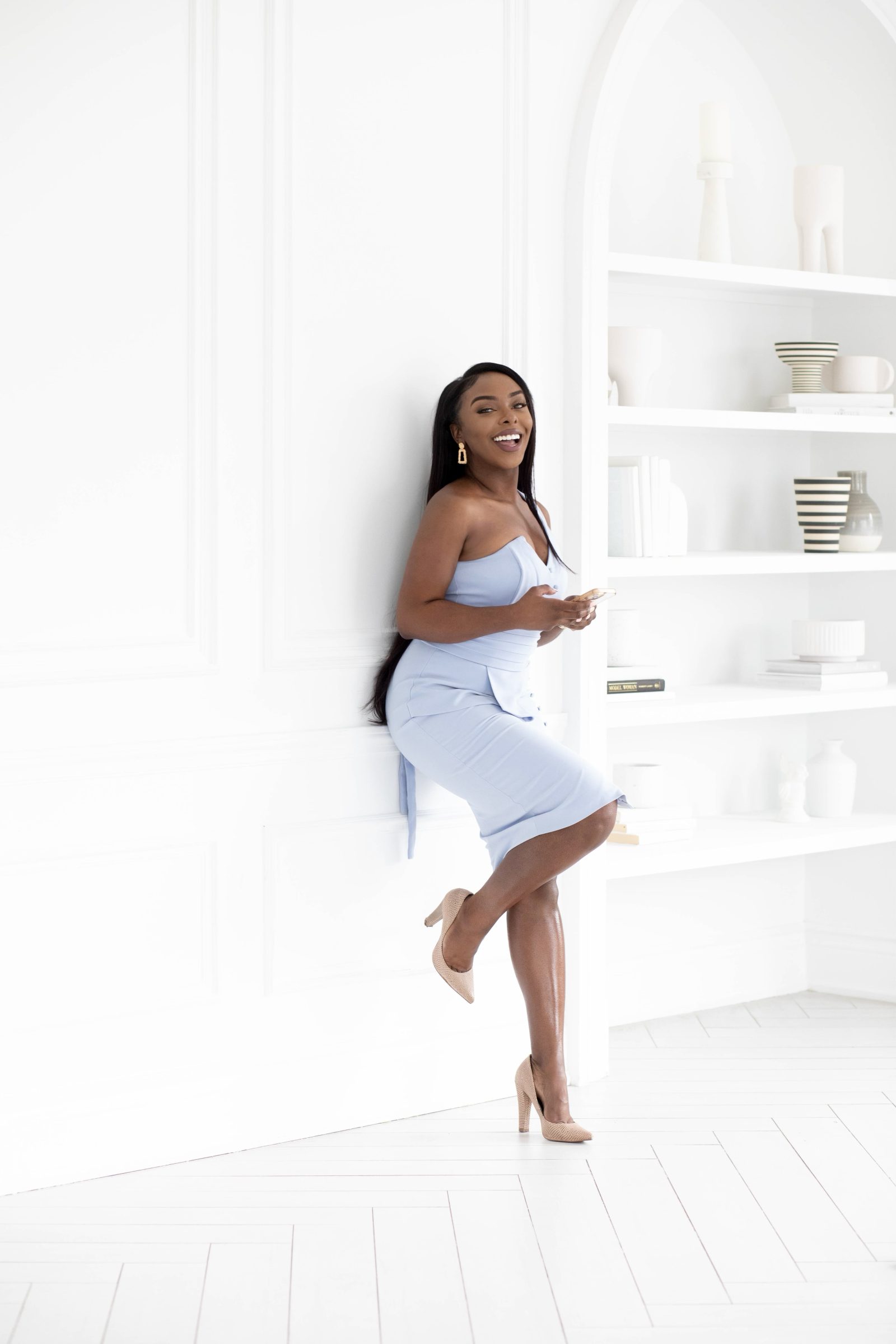 Hey friend! I'm Lyn Allure. When I started on my entrepreneurial path about 7 years ago, I had no idea what I was doing and I definitely didn't have any people around me who were interested in the same thing. I was in college full time, balancing work full-time and trying to juggle side hustles simultaneously.
I graduated from University with a Bachelors of Business Administration with an area of Emphasis in Finance and went on to pursue a full-time career in Accounting and Finance. Since then, I have successfully made the transition from a 9-5 career as a Project Accountant to being my own boss full-time and running a 7-Figure empire. It's been one of the most liberating feelings I've ever experienced and now, I'm on a mission to help others unlock that same freedom!
If I initially had more people in my corner who were like minded and understood my struggles, it would have eliminated a lot of the frustration and confusion. There's also an unmatched, priceless value of having people in your corner who you can refer to for support, mentorship, advice, and resources. I understand the value and importance of community as an entrepreneur and this is one of the main reasons I started the Good Girls Gone Boss Society. I can't wait for us to connect, teach, learn, and build together!
Thriving entrepreneurs know that behind every successful business owner stands a dedicated and powerful team!
Shift from chaos to clarity. Start working ON your business rather than IN it.